(
Shores of Indian Lake
#8)
Catherine Lanigan
Adult Contemporary Romance
Paperback & ebook, 384 pages
July 1st 2017 by Harlequin Heartwarming
He's ready to settle down…with or without her
Scott Abbott has always loved Isabelle Hawks. And he's always been her rock. Patient, dependable, strong. But lately, she's been acting like that rock is weighing her down. With her art career taking off, Isabelle has been spending less and less time in Indian Lake…and with him. Scott isn't even sure what they are to each other anymore. They might be friends with a history, but it sure doesn't feel like a future. Maybe it's time for Scott to set her free and focus on his own dreams. A real home. A family. All the things he had hoped to share with her…
Goodreads│Amazon│Barnes & Noble│Harlequin
---
The Faerie Book Tour
Isabelle's Dreams
Isabelle Hawks is the eldest of six children to widowed Connie Hawks. Isabelle's father died when she was eleven years old. It was at precisely that time that she was old enough to take on many household duties. Because Connie had to find work and attend night school design classes and architecture courses, the routine chores of laundry, cooking, cleaning and literally, raising her younger siblings fell to Isabelle.
When Isabelle was very young and on an outing at Indian Lake beach with her father, Isabelle saw her first faerie while poking through the lily pads and cattails. She immediately told her father about what she'd seen. Rather than discredit her tale, he lovingly told her that he believed her. Isabelle never forgot his love and warmth. Each time she brought up the fact that she'd again seen a faerie and her brothers laughed at her, her father challenged them to go to the lily pads and see for themselves. If they'd never tried to see a faerie—how could they claim they did or did not exist?
Rather than discard her dreams, Isabelle began sketching what she saw at the lake. By the time she was in high school, she had nearly a hundred watercolors. After high school, she worked days at The Lodges for Edgar Clayton, as hostess in the dining room and as his bookkeeper. At night, she perfected her pencil, drybrush watercolors, silverpoint, egg tempura and gouache. Edgar liked Isabelle's paintings and hung them in the gift shop where they sold well to the tourists. The watercolors caught on with the tourists and sold well every summer.
All this was not enough for Isabelle. She needed challenge. She wanted to stretch her talent and dig as deeply into her talent as possible. She experimented with acrylic and oils, but always she painted faeries, even though she had not seen one for years.
Isabelle's ultimate dream is to see her paintings hang in a famous Chicago or New York City gallery. She is convinced that no art critic or buyer will ever want her silly faeries. She believes she needs to move on. To what, she is unsure.
Her insecurity about her art and her future stymies her, to some extent, just as any fear does to all of us. She wants so much, but is conflicted about which direction to take.
What she does know, without question, is that she doesn't want a family. Children would restrict her. They would hold her back and demand her full attention at a time when she knows in her heart she is about to soar. Isabelle feels she had given her childhood to her brothers and sisters and now it's her turn to explore her talent—and live her dream of living solely in the creative sphere of the art world.
If a faerie could thrive in the shoals of Indian Lake when most humans believed they were products of imagination, then she would force her insecurities into a dark corner of her mind and allow her talent to jettison her to a glittering artistic life.
---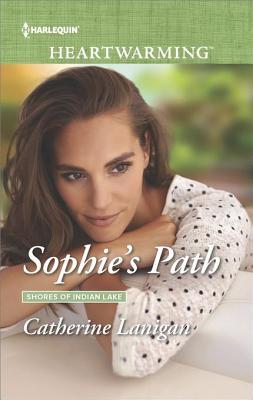 Catherine Lanigan
is the international bestselling and award-winning author of forty published titles in both fiction and non-fiction, including the novelizations of Romancing the Stone and
The Jewel of the Nile
, as well as over half a dozen anthologies, including "
Chicken Soup for the Soul: Living your Dream
", "
Chicken Soup for the Writer's Soul
", and more. Ms. Lanigan's novels have been translated into dozens of languages including German, French, Italian, Spanish, Russian, Portuguese, Chinese, and Japanese. Ms. Lanigan's novels are also available in E-books on Amazon.com and Barnes and Noble.com, Apple Store, Mobi and Kobo. Several of her titles have been chosen for The Literary Guild and Doubleday Book Clubs. Her Vietnam war-based novel,
The Christmas Star
, won the Gold Medal Award Top Pick from
Romantic Times Magazine
and has also won Book of the Year Romance Gold Award from
ForeWord Magazine
as well as Book of the Year Romance from Reader's Preference.
Lanigan is the author of a trilogy of non- fiction books regarding angelic intervention in human life: Angel Watch, Divine Nudges and Angel Tales published by HCI and Cedar Fort. Skyhorse published Lanigan's "how-to" book on writing: Writing the Great American Romance Novel. Lanigan was tasked by the NotMYkid Foundation to write a non-fiction book addressing teen addictions. Ms. Lanigan's first Young Adult adventure novel, The Adventures of Lillie and Zane: The Golden Flute, was published by Cedar Fort.
Currently, she has published eight novels in the Shores of Indian Lake series for Harlequin Heartwarming: Love Shadows, Heart's Desire, A Fine Year for Love, Katia's Promise, Fear of Falling, Sophie's Path and Protecting the Single Mom. Family of His Own pubs July, 2016. She has recently contracted for one more in the series: His Baby Dilemma.
As a cancer survivor, Ms. Lanigan is a frequent speaker at literary functions and book conventions as well as inspiring audiences with her real stories of angelic intervention from her Angel Tales series of books. She is an outspoken advocate for domestic violence and abuse and was honored by The National Domestic Violence Hotline in Washington, D.C. (THE EVOLVING WOMAN). She has been a guest on numerous radio programs including "Coast to Coast" and on television interview and talk show programs as well as blogs, podcasts and online radio interview programs.
–
1 winner will receive a $50 Amazon eGift Card
(open internationally)
– 1 winner will receive a tote bag and three Shores of Indian Lake books: Katia's Promise, Fear of Falling and Sophie's Path (US only)
Related Posts